"Once we discover how to appreciate the timeless values in our daily experiences, we can enjoy the best things in life." — Harry Hepner
Happy New Year!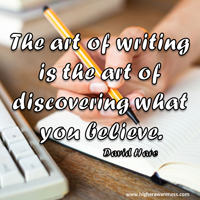 Give yourself a gift for 2014. Something simple and easy to use. And something that can change your life.
Every December 31, Patrice and I meet with friends to engage in a virtues ritual. Each of us draws one virtue card as a focus for the whole of the next year. We then draw a virtue card for each of the upcoming 12 months. We intuitively pick these values and virtues and use them as a single pointed focus for the month.
There are no mistakes. The right card is drawn for the right reason and it's affirming and enlightening as, in hindsight, we recognize the role each virtue played as our lives unfolded. Focusing on a value over one month (or year) offers great opportunities for learning, deeper meaning, healing and new insights.
Are you up to trying it?
I invite you to relax, be still or even meditate and bring to mind a word that will be your focus, goal or quality for this upcoming year. And if you want, do the same process for its 12 months. Alternatively, you can draw cards from an angel deck or tarot deck, or you can pick a word from our list of virtues and qualities.
Typically, we go through our days with no intention or motives. But as you focus on, anchor and embody a quality, you will see how it positively affects your life.
To make sure you do not forget your new intention, post your one word essence in multiple places: near your computer, on your cell phone, on the fridge, on your mirror, in your day planner, etc. Keep track of your insights in your journal.
Share with us your one word essence for the upcoming year below.
"As you live your values, your sense of identity, integrity, control, and inner-directedness will infuse you with both exhilaration and peace." – Stephen Covey
"Simplicity, clarity, singleness: these are the attributes that give our lives power and vividness and joy." — Richard Halloway