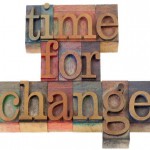 Let's work smart, not hard. We want to help you spark your awareness and shift your thinking from chaos and coping to intelligent loving actions, and eventually your true authentic self will use intuition as your guide. Have patience as it takes a lifetime to move through these stages.
Let life come to you. And if you have a slow point, enjoy the stillness to keep your life in perspective. Only as we calm the outer noise of life can we allow the inner voice to come through. Everything happens in its own time, if we patiently allow it.
Take the first step by visiting Higher Awareness.