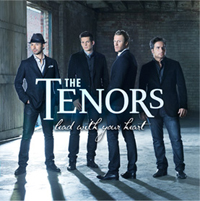 We are continuously surrounded by love, beauty, wisdom, consciousness… We need only to eliminate the filters and allow the soul of everything and everyone to touch us. And when we are touched we experience its joy, love, power and peace of mind.
I was touched during Christmas and again recently, when I re-experienced one hour of music by the four Canadian Tenors, Jackie Evancho (age 13) and Charice. I know soul touches me when I laugh and cry out loud at the same time. When the perfection of harmony and beauty vibrates at my core. When the words of a song are given a deeper meaning by a powerful voice.
That is why I watched the program a second time and I will watch it a third time, just to anchor that depth of connection, perfection and love and to sit in my puddle of joyful tears.
What touches your soul so deeply, that uncontrolled emotions bubble up? Please share it with us in the comments below.
The next time you are touched at this level of depth, really connect with it, anchor it and understand its meaning to you. Basque in that energy and make it an inner memory and experience that you can connect with often.
Meeting you in Higher Awareness!
John