Individual Development Site Map for Plans, Tools, Tips and Resources.
Get access to hundreds of resources, quotes, workbooks, lists, tools, questions and programs for your own individual and personal development.
Personal Growth and Self Awareness - Higher Awareness Home Page
Inner Journey Inspirational Messages - FREE short, daily, inspirational messages. Open to new possibilities.
Free Personality Quiz - Are you more physically, emotionally, mentally or spiritually oriented?
Know Yourself Workbooks and Programs - Each with daily support emails.
Grow Yourself Workbooks and Programs - Each with daily support emails.
Other Programs
Grouping of programs
Workshop Facilitation Training Course – Find your niche, create your own workshop and learn how to facilitate it and promote it as a successful business.
Personal Development Affiliate Program - 30% residual program. We do all the work.
Self Help Books - The Higher Awareness Collection of 18 programs.
Higher Awareness Blog - Keep up to date with new ways of thinking.
About Us - Sharing 50 years of growth with you.
Self Development and Personal Growth Websites
- Recommended sites and sites created by John and Patrice Robson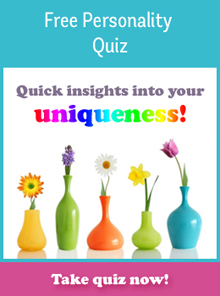 Know & Heal Yourself Foundation Programs
Grow & Express Yourself
Other Resources


I have only been a member for a short time, but... this is the absolute best value on the Internet today! ... there are folks out there in personal development who do 1/2 as good of a job and charge easily 5x what you charge for a year for one seminar!!! You guys are terrific! Over the last two years I have had to rebuild my entire life, and it has been horribly difficult. I have a wonderful therapist, but that simply is not enough...Your website is an answer to my prayers.
~ KC ~